Provincial Tours 32) Mt Seorak
TOUR 32 Mt. Seorak Tour

Minimum Pax: 3 pax
Time Required: A)1Day Tour 08:00~19:00 B)1 Night 2 Days
Fee: A) \180,000p/p B) \320,000p/p
Course:
A) 1Day Tour:
Hotel - Mt.Seorak National Park - Kwonkeumsung Fotress

(cable car)

- shinhung Temple- Naksan Temple- Naksan Beach- Daepo Port - Hotel
B)1 Night 2 Days:
1st day; Hotel - Mt.Seorak National Park - Kwonkeumsung Fotress(cable car) - shinhung Temple - Hotel
2nd day; Hotel - Daepo Port - Naksan Temple- Naksan Beach or Yong Pyong Resort - Seoul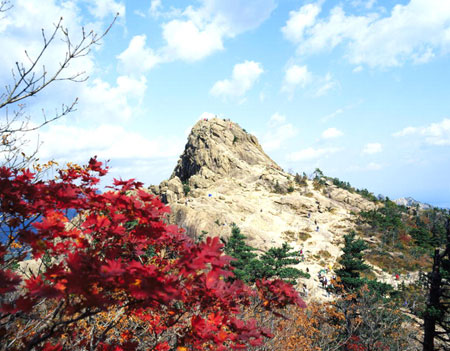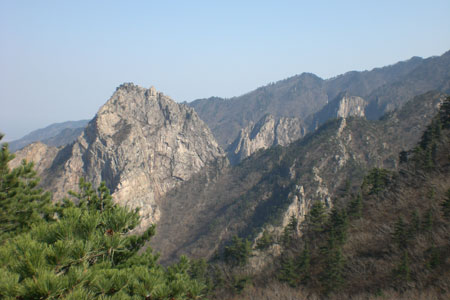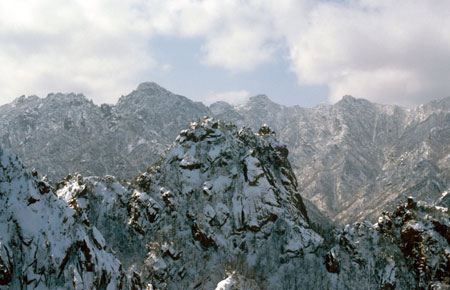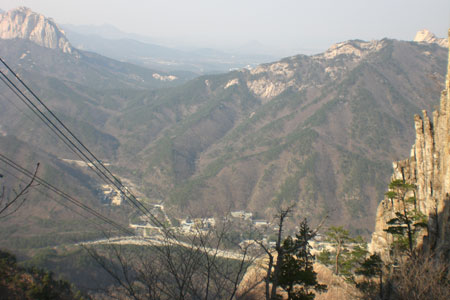 Mt. Seorak
Also called as Mt, Seolsan and Mt, Seolbongsan, the mountains were named Seorak because the snow would not melt for a long period of time and its rocks stay white like snow. In August 1982, it was designated as a Biosphere preservation District by UNESCO. If you visit this mountain anytime, you will not breathe due to the beautiful scenery embroidered with fantastic rock formations and superb forests.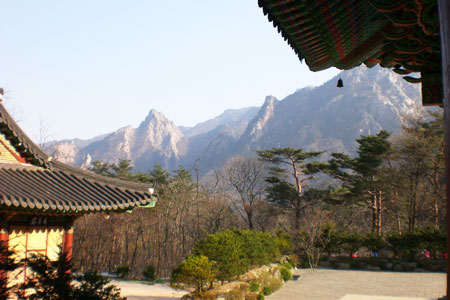 Shinheung Temple
Originally, Shinhunsa was the subordinate temple of Geonbongsa. However, in 197, it was named the main temple of the 3rd district of the Korea Buddhist Jogye order, Currently, there are 20 subordinate temples under Shinhungsa.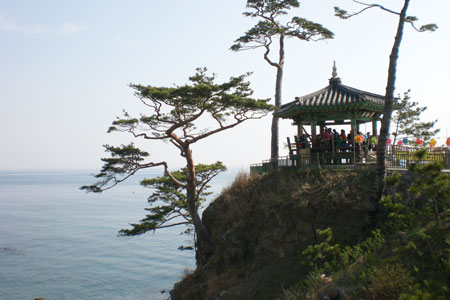 Naksansa TempleNaksansa Temple is located 4 km north of Naksan Beach, and has a history of 1,300 years. It is a temple built by Ui-Sang, the ambassador of the 30th King of Silla Period (BC 57~AD 935), and inside there is the Seven Floor Stone Tower, Dongjong, Hongyaemun.